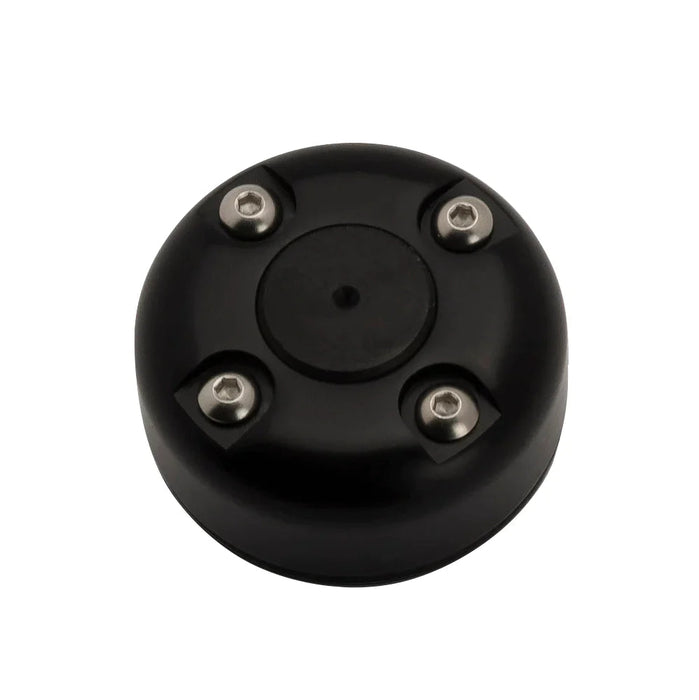 Seaview Global Cable Seal - Plastic
Original price
$20.00 USD
Original price
$20.00 USD
-
Original price
$37.60 USD
Original price
$20.00 USD
This Seaview Cable Seal keeps cables secure and dry. Made of very strong plastic, it fits a wide range of cables and connectors from 17mm to 34mm (0.67" to 1.38"). Available in various colors is the ideal solution for almost any installation.
Seaview's Cable Seals are made of high-grade plastic, and rated IPX6/IPX7 waterproof for secure installations. The innovative split seal design easily fits more than one cable, with no need to remove the connectors. The low profile and tapered rubber seal provide a watertight fit, with a base gasket included for added security. Impact-resistant and with no sharp edges, this seal ensures a strong and clean installation.
This cable seal includes 4 brass drill tubes (6, 8, 10 & 12mm). These drill tubes make it easy to create clean, precise holes with minimal waste, compared to traditional drill bits. This is a great product for people looking for an environmentally friendly solution.
Estimated Shipping Widget will be displayed here! (with custom color)
Free Shipping over $49
Lithium Batteries & Oversize Items Flat Rate $149
60 Day Hassle Free Returns
Availability:
in stock, ready to be shipped
Availability:
in stock, ready to be shipped
Availability:
in stock, ready to be shipped
Availability:
in stock, ready to be shipped
Availability:
in stock, ready to be shipped
Availability:
in stock, ready to be shipped
Availability:
in stock, ready to be shipped
Availability:
in stock, ready to be shipped
Availability:
in stock, ready to be shipped
Availability:
in stock, ready to be shipped
Availability:
in stock, ready to be shipped